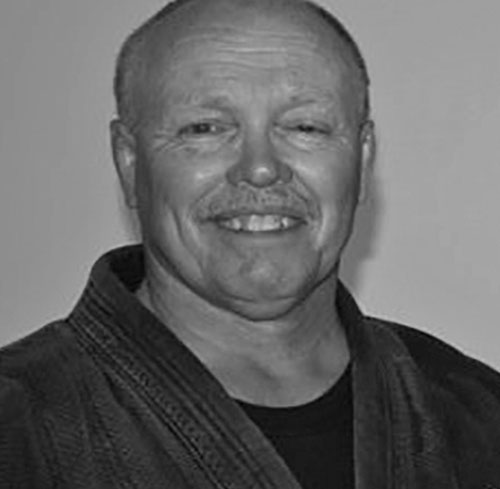 Danny Glover (NC)
Danny Glover was born in Banning, California in January 1954. He attended grammar school in Calimesa, and high school in Yucaipa CA.
He began his study of Martial Arts in February of 1964 in Redlands, Ca. His first Sensei was of the Shorin-Ryu style of karate. He trained with him for seven years, but never received rank. Upon completion of high school he joined the USMC. He was stationed on Okinawa in 1971.
One day he got into a cab and asked to go to the dojo. The driver said, "Ok", and took him to the village of Agena. Mr. Glover recalls that the driver told him it was the number one dojo in all of Okinawa! He thanked him and went inside where he was introduced to Master Shimabuku by one of the American students.
After watching a class he knew that Isshin-do was for him. "It just made good sense to me." That was in 1972. Mr. Glover trained for one year with Master Shimabuku and was presented with the rank of Go-Kyu. Master Shimabuku remarked, "I think you stay Karate."
When he returned to the United States, he met Don Bohan and Russell Best and began training with them. After Master Bohan's passing, he looked to Master Don Nagle to continue his Isshin-Ryu knowledge.
In 1974, Mr. Glover also began training train in Judo and Jujitsu under Master Ernis Cates who was the Soke of the Neko-Ryu Goshin Jitsu system. Together, they trained Dan Severn for the Ultimate Fighting Championship in 1995. Master Cates later passed the Neko-Ryu Goshin Kutsu system to Master Glover who now holds the rank of Ku-Dan in the system.
Master Glover has trained over 4000 students since opening his first dojo in 1974. He has amassed over 600 tournament awards including 53 Grand Championships. He has taught numerous seminars throughout the United States as well as appearing in the Teenage Mutant Ninja Turtles, I, II, and III as a stuntman.
Currently, he operates the Burlington Martial Arts Center in Burlington, NC along with his wife Maureen.