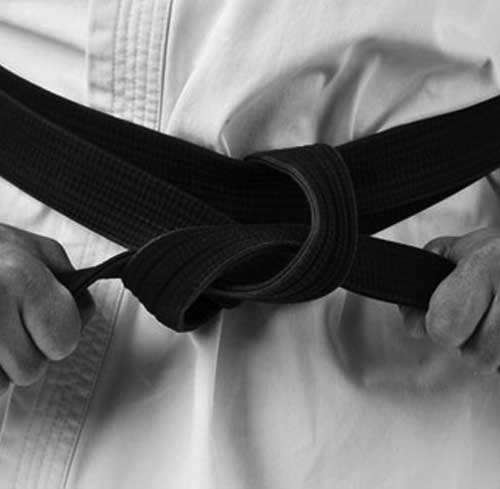 Charles Lingerfelt (SC)
Born December 1st 1950 in Charlotte N. C. and raised in Belmont and Gastonia N.C.
For the past 30 years he has lived in Rock Hill, S.C.
Married with 5 children and 2 step children 22 grandchildren and 2 great granddaughters.
He began his study of the martial arts in 1973 at Dave Adams Karate in North Belmont under the instruction of Mr. Von Helton in the art of Jee Do Kwan Karate. During this time he spent a lot of time training and competing in Sport Karate. During this time he became familiar with names such as Mr. Dave Adams, Mr.Von Helton, Mr. Randy Walden, and Mr. Robert Haas, Bruce Brutschy, Sam Chapman, Keith Vitali, Mike Genova, Bobby Tucker and many more great fighters.
In 1976 he began his study of American Open Style Karate with Mr. Jerry Piddington under the instruction of Mr. Danny McCall. At this time he was still training and competing in Sport Karate as well as training in Full Contact Karate. While training and sparring many rounds with Mr. McCall he learned a lot. The two words that are burned in his memory from all those rounds of fighting with MR. McCall are GEAR UP. He also was able to train with Keith Haflich during the time that Keith was getting ready for his World Title match with Jeff Smith. At this point in time he came familiar with names such as Joe Lewis, Jeff Smith, Bill Wallace, Joe Corley, Cathy Long, Benny Urquidez, Jerry Rhome, and Keith Haflich.
In 1977 Mr. McCall started a karate class at the request of Leroy Springs Recreation Complex in Fort Mill S.C.
Mr. Lingerfelt received his shodan on January 27, 1978 under Mr. Danny McCall.
He continued his training with Mr. McCall and was assistant Instructor at the Belmont Dojo for several years.
Mr. Lingerfelt has competed in Sport Karate as well as Full Contact Karate. His first Sport Karate tournament was sponsored by Mr. Dave Adams in Belmont N.C. and his referee was Mr. Bob Wall. He also had the pleasure of seeing some Karate Legends that day such as Bob Wall, Jeff Smith, Thomas Lapuppet, and Howard Jackson. His first Full Contact fight was sponsored by Mr. Jerry Piddington in Charlotte, N.C. and after 1 minute 37 seconds in the first round he knocked out and broke the jaw of his opponent.
In 1980 Mr. McCall started teaching a style he named American Freestyle Karate. He took the best techniques from different martial arts including boxing then combined them to create American Freestyle Karate.
In 1982 I was given the opportunity to become owner and Head Instructor at Mr. McCalls school in Fort Mill, SC teaching his American Freestyle Karate. I have had the privilege over the past 36 years to promote 12 hard working individuals to the rank of Shodan.
In March 2014 he was awarded the rank of 8th Dan through "American Karate Academies National Association.
The Fort Mill School is still passing on the knowledge of American Freestyle Karate and helping students become not only top rank Black Belts but the best person they can be.