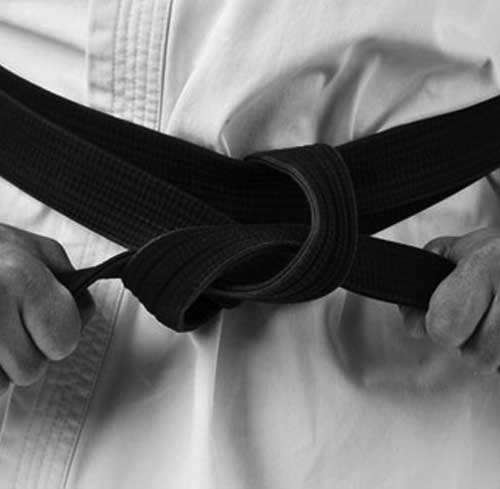 Joe McClellan (NC)
Born October 8, 1953, Home town Belmont N.C.
Began his study of the martial arts in 1975 with Mr. Von Helton a black belt in Jee Do Kwan – Korean Karate in Belmont,
NC.
In 1976 he began the study of American Open karate under Hanshi Danny R. McCall and Grand Master Jerry C.
Piddington in American Open Style Karate.
In 1977 he tested for his brown belt with a panel that included O'sensei Robert A. Trias , Grand Master Robert H. Bowles,
Master Phillip W. Koeppel, Grand Master Jerry Piddington, Hanshi Danny R. McCall and others.
Unfortunately all 50+ that tested that day failed in the first 45 minutes. Not a proud memory, but how many people can
say they tested in front of a ground of pioneers like that.
On January 27, 1978 he received his black belt under Mr. Danny R. McCall. That same year he became the Head
Instructor of the Belmont dojo. He owned and operated that dojo for several years.
He has competed in sport karate, as both a light-heavy and heavy weight in Georgia, North and South Carolina in the mid
to late 70's and early 80's winning or placing in many tournaments.
One of his most memorable sport tournament moments came when competing and winning a bare knuckle tournament
at Darrell Wilson's Karate event in Winston-Salem, NC. That came a year after Hanshi McCall won that same bare
knuckle tournament. These fights were quickly outlawed due to obvious reasons.
He also competed as both light-heavy and heavy weight in full contact karate with a record of 6 wins, 1 lost and 1 no
contest.
Mr. McClellan was Hanshi Danny McCall primary sparring partner in the first half of Mr. McCall's career. He also had an
opportunity to be a sparring partner of No. 1 light heavyweight contender Keith Haflich.
In addition to his time and rank in American Open Karate he began training at age 45 to earn a black belt in American
Open Ju-Jitsu, he currently holds the rank of Nidan. This is not associated with American Open Karate.
Mr. McClellan has been inducted into several "Martial Art Hall of Fames" in the last several years.
He has served as a board member of American Karate Academes National Association he is also the Sr. Instructor at the
American Freestyle Karate Club in Denver N. C.
He was awarded his 8th Degree in 2016 and continues to teach and train at the Denver NC dojo.