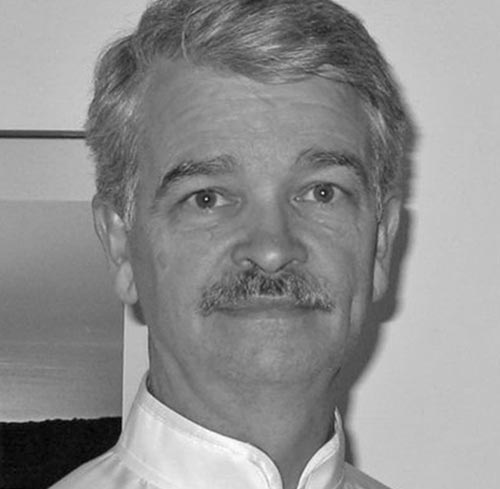 Joe Martin (NC)
Biographical information for Grandmaster Joe Martin 1963 to 2018
Karate Lineage: Chōtoku Kyan: Shorin-ryu, Chōjun Miyagi: Goju Ryu, Chōki Motobu, Taira Shinken Tatsuo Shimabukuro:
Founder of Isshin-ryū Sensei Don Nagle: Goshin Kai Sensei Bob Alexander – Goshin Kai Joe Martin: 1963 – 1966 (ikkyū)
Li Ka Kung Fu Lineage: From Lima Peru Grand Master Li Kum San (Li ka Kung Fu), Master Lung (Kam Ka Kung Fu), Master
Li Choy Leon (Choy Ka Kung Fu Master Alfredo Sui (Li Ka Kung Fu) Joe Martin: 1966 -1975 (2nd Star Black Sash) Other
Kung Fu Sifu R Jerry Hobbs (Hong Chun Kung Fu) Joe Martin 1974 (4th Black) Master J Keeniean Sifu George Phipps
(Chun Li Kung Fu) Joe Martin 1974 – 1975 (4th Black) Professor Albert Church Grand Master John Stover (Stover Lau Su
Lum Fa) Joe Martin 1975 – present Su Lum Fa "Shao Lin Method"(4th Black)
Sijo (Soke)Joe Martin – 1985 Founder of Esoma Kung Fu -Awarded, recognized and issued by the Shaolin Kempo Karate
Federation International
Wu Dang Dan Pai/Yang Family Tai Chi Lineage Zhang San-Feng: Originator Zhang Song-Xi: First Generation Zhao Tai-Bin:
2nd Generation Wang Jui-Cheng: 3rd Generation Yan Xi-Sheng: 4th Generation Lu Shi-Niang: 5th Generation Li Da Nian:
6th Generation Chen Yin-Chang: 7th Generation Zhang Ye-He: 8th Generation Song Wei-Yi: 9th Generation Li Jing-lin:
10th Generation Yang Kui-Shan: 11th Generation Qian Timing: 12th Generation Todd Qian (son of Qian Timing) 1993 –
1996 Joe Martin Private inside student of Todd Qian
Universal Healing Tao (Thailand)/Healing Tao USA – Grand Master Mantak Chia/Michael WInn 1999 – present. Full
Instructor of the Universal Healing Tao System and Tai Chi Qigong certification
Additional notable teachers: Masters Volker Jung – Yang Tai Chi (Germany) Master Zhao Ya Jun – Tong Bei Chen which
came from Wu Dang (China) Master George Xu – Tai Chi, BaGua, Tsing I (San Francisco) Master Jiang Bao Kang – 12
Animal Xing-Yi Quan (China) Master Yun Yin Sen – Liu He Ba Fa – (Shanghai) Master Lui Bao Yu – Chung Style Taiji "old
Yang style Taiji" (China)
Joe Martin began his martial arts and healing work in the early '60s and has studied many martial arts, bodywork
techniques and natural healing methods over 50 years. Joe Martin began teaching Martial arts in 1965 as an assistant
instructor with Sensei Bob Alexander and has taught classes and seminars continually to date. He opened the Silver
Dragon Kung fu Academy on E. 7th Street in Charlotte. North Carolina in 1973 with Sifu Buddy Springs. The famous Silver
Dragon Kungfu Academy in Charlotte, NC was a magnet for those seeking "Kungfu" as a path to martial arts for a higher purpose. Grandmaster Joe Martin has been a powerful influence to countless individuals who were searching for
martial arts as not only a means of self defense, but also as a way of life. He and his teacher, Sensei Bob Alexander,
opened the door to teaching self defense in College when they taught Students at Central Piedmont Community College.
These classes started in 1965 and lasted continually for more than 40 years.
Many of the extraordinary secrets were handed down to one of Grandmaster Martin's teacher, Mantak Chia by a Taoist
monk (Master Yi Eng). And it was Master Cheng Yao-Lun who taught Grand Master Chia the Shaolin Method of Internal
Power that was regarded as a national treasure of China. Grand master Martin has taught thousands of students, mostly
in the shadows and in quite places in the Carolinas. He spent 9 years teaching up to 12 weeks per year in Europe. GM
Martin still teaches clinics, seminars and private students. Two major trips to China were instrumental in his
understanding and
As the developer of "PowerPlus Martial Art Secrets", Grandmaster has opened the doors to bringing back many of the
secrets of the ancient masters that were not taught to non-Asians. His understand and ability to transfer these ancient
secrets to martial artists of all levels is unparallel in the martial arts community. Many of the secrets not passed down by
the ancient masters were thought to take years to master. Grandmaster Joe Martin is able to demonstrate and teach
many of these secrets where every student is able to master most in just minutes. The power demonstrated by his
"zero-inch punch" is renowned and unprecedented.
He created a modern Tai Chi method Tai Chi for the Living Room; designed to provide the student with all the health-
giving benefits people expect to receive when studying other forms of Tai Chi, but in 1/10 the time or less. Tai chi for the
Living Room requires only one squire meter of space and teaches the Chinese healing principles of the Five Elements, Ba
Gua, Yin and Yang, plus the emotional balancing properties of the 10 major organs. Students from the age of seven to
eighty-two have enjoyed the healing benefits of Tai Chi for the Living Room.
Grandmaster Joe Martin, as a Chinese Kung Fu and Tai Chi master, has been sought after for five decades for his skills
and knowledge in the "soft style" martial arts. As a demonstration of his ability to use non invasive tactics, he fought a
Six-foot black bear at Charlotte's Park Center.
He is married to Dr. Sandrine Martin; has 3 daughters, 9 grand children and 2 great-grand children (2019).
"I love learning new and exciting methods of using the body and mind as a tool for healing and/or controlling aggression.
Principles are more important to me than techniques – learn a technique, one has a technique; learn a principle and one
can create countless techniques."
Notable Achievements: • Awarded "Grand Master of the Year" in 2004 by the World Head of Family Sokeship Council's
International Martial Arts Achievement Award. • Awarded "Best Tai Chi Fist" by the Cloud Forest Chin Woo Martial Arts
Association • Published in the book Who's Who in the Martial Arts • Developer of Esomassage • Graduate of The
Therapeutic Massage Training Institute • Certified Structural Integration Practitioner • Certified Charka Technician by
the World Institute of Technologies for Healing, a.i.s.b.l. • Recognition from the Tree of Light Institute, Inc. for the Body
System's Approach To Natural Healing • Touch for Health I – IV – Certified by the International Kinesiology College (IKC)
• Professional Kinesiology Practice (PKP) Level I • Reiki Level II • Founder of Esoma Kungfu • President of the ESOMA
Society Of Martial Arts • Founder of the Center for Holistic Instruction, LLC • Past Professional Member of the National
Qigong Association • Member of the American Chinese Chi Gong Acupressure Association • Member of the International
Black Belts Association since 1975 • MAT by Erik Dalton • Trigger Point Therapy • Movement Therapy • The Berry
Method® of Corrective Massage • Chi Nei Tsang Chinese Abdominal Massage • The MyoKinesthetic System