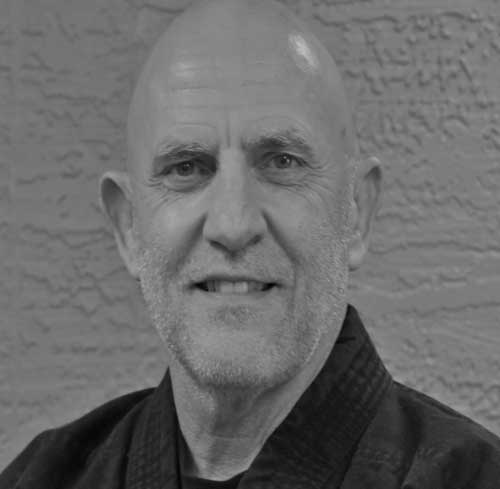 Tommy Seigler (SC)
Tommy Seigler began his martial arts training in an old two-story military barracks in Charleston, SC in 1970. It was there that Seigler met his first martial arts instructor, Mr. Albert C. Church Jr. Mr. Church was the Soke of the Shorinji Tetsu-Ken Kamishin Ryu System which encompassed Karate, Ju – Jitsu, Kempo and Kubodo(weapons) styles.
It was at Soke Church's Dojo that Seigler met and trained under Mr. Thomas Brandon and Mr. Ron Cherry until 1979.
From 1979-1981 Seigler trained under Sam Chapman, and also moved to Atlanta, GA to train with Boxing & Kickboxing trainer Asa Gordon at Joe Corley's American Karate. During this time Seigler fought in Karate competitions and a few Kickboxing competitions throughout the Southeast.
In 1982 Seigler moved to Augusta, GA and began to teach martial arts at Warren Road Gym, a neighborhood Rec. Center. From 1982 – 1989 Seigler resumed his training with Mr. Ron Cherry. Mr. Cherry Founded the American Kempo – Karate Association in 1980 after the death of Soke Albert C. Church and his departure from Church's organization.
In 1990 Seigler founded the American Kempo Association. The American Kempo Association is a Christian Martial Arts Association and is the governing body for the Tetsushin Budo / Tetsushin Ryu Kempo system as recognized by Soke Darrell Collins, Nippon Kubodo Rengokai, in 2009. Soke Collins is the Soke of the newly formed Kokusai Shinshin Bugei Renmei (Divine Heart Martial Arts Federation – International).
Since arriving in Augusta, GA in 1982, Seigler has taught martial arts in several different locations and currently operates two SKC (Seigler's Karate Center) schools with his wife Rebecca, daughter and son-in-law, Jennifer & Titus Waters, and some of the greatest team members and black belt instructors around. We have great expectations for our SKC team in the coming years. Three of our primary goals for each team member and student that cross our path are listed below.
#1 – Change Lives!
We know that our martial arts program is one that can change the way kids, teens and adults think about themselves and others as they build confidence in the skills that they learn at our schools. This is brought about by the way we teach, what we teach.
#2- Build Leaders!
Once a person's life begins to change physically and mentally, we can begin to show them how to become leaders in life and in our martial arts programs. This takes time and effort and is built through years of training in the martial arts.
#3 Pursue Excellence!
When a person's life begins to change, they have a better understanding that they can become leaders. Then we can challenge them to move beyond their comfort zones to reach goals and expectations that they may not have otherwise thought possible.
Tommy Seigler's past martial arts experience has prepared him and his team for the present and the future. Seigler has competed in Sport Karate Tournaments, Amateur Kickboxing, and Jiu-Jitsu / Submission Grappling competitions.
Currently Seigler is the Head Striking & Jiu-Jitsu Coach for Seigler's MMA. Seigler is a Black Belt in Machado Jiu-Jitsu, and SKC is an affiliate school under Master Carlos Machado and the RCJ Machado Association.
Seigler has been training under 3-time Collegiate All-American Wrestler, Dr. Dale Schmacht. Dr. Schmacht has been training in Machado Jiu-Jitsu under Mr. Seigler. The blending of Machado Jiu-Jitsu and Wrestling is making members of Seigler's competition team a force to be reckoned with in grappling, Jiu-Jitsu and MMA events as they compete.
Seigler's Kickboxing team has competed in the International Kickboxing Federation (IKF) World Classic Muay Thai / Kickboxing Championship Amateur Tournament, as well as the IKF Eastern Muay Thai / Kickboxing Classic Tournament, and the IKF East Coast Muay Thai / Kickboxing Classic. The team left with their fair share of awards.
Seigler's MMA team has seen success over the years as some of the past and present team members fared well in MMA competitions across the southeast. One of the most promising MMA fighters is Seigler's daughter, Jennifer Waters. Jennifer has racked up wins in both kickboxing and MMA and is undefeated in both. Time will tell what the future brings for this rising star in the MMA Straw Weight Division.
Seigler's martial arts journey over the past 48 years has been blessed by the people he has been able to meet, teach and learn from. He has been able to build lifelong relationships with amazing people. The greatest part is that the Journey and the Legacy have been established for future generations to learn and grow from.
Tommy Seigler is a man driven and motivated by the saving grace of his Lord and Savior Jesus Christ. Philippians 4:13 says – "I can do all things through Christ who strengthens me."
Tommy Seigler's martial arts credentials:
Owner / Head Instructor Seigler's Karate Center / Seigler's MMA
Shodai-Kaiso (Founder) Tetsushin Budo / Tetsushin Ryu Kempo / American Kempo Association
9th Degree Black Belt in Tetsushin Kempo
6th Degree Black Belt in Shorinji Toraken Do Karate Do
6th Degree Black Belt in Shorinji Toraken Do Kempo
5th Degree Black Belt in Shorinji Toraken Do arts of Kobudo & Ju-Jitsu
3rd Degree Black Belt in Kamishin Ryu Kempo-Jitsu
Black Belt in Machado Jiu-Jitsu, Affiliate with Master Carlos Machado – RCJ Machado Jiu-Jitsu