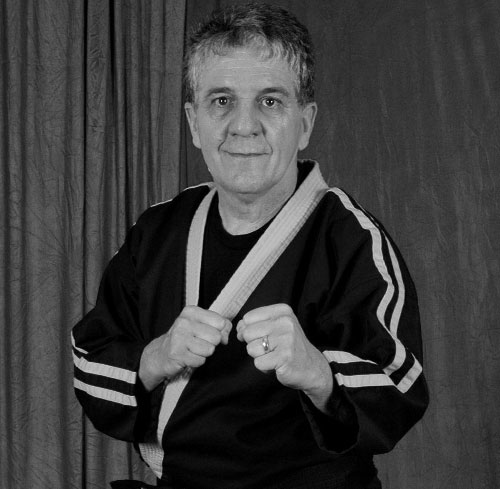 Larry Bullard (NC)
Larry Bullard is a seasoned pioneer for the Martial Arts. Although has been instructing martial arts in the Atlanta area since 2000, he managed his Appalachian Karate Academy in the university town of Boone, North Carolina since 1969 before relocating to Atlanta. Mr. Bullard served as the charter chairman of "The Dojo Organization," and he was inducted into the Organization's BLACK BELT HALL OF FAME in 1997 when he was awarded the Dojo Organization's coveted "Pioneer Award". That same year, he was the first inductee of The Battle of Atlanta's "Southern Martial Arts Hall of Fame." Mr. Bullard was honored again in June of 2000 as he was inducted into Garry Dillingham's Raleigh "Rumble Hall of Fame." Additionally, Bullard promoted a very successful and prestigious "Appalachian Open-Shogun Day," a national event.
Mr. Bullard holds the high esteem of his peers in the Karate circuit. He served as one of the "Roasters" in October of 2003 as the Sport Karate world recognized one of its Living Legends, Jerry Piddington, in Charlotte, NC.
Mr. Bullard was also a recipient of one of The Living Legends Sport Karate Awards in 2003, as recognized by Bob Wall, founder of the Living Legends Organization and friend of the late Bruce Lee. Larry Bullard is active as a seminar presenter on various Martial Arts topics to all levels of practitioners — from the novice to the Master Instructor.
Larry Bullard also enjoyed a successful career as a Karate competitor. He was undefeated in self-defense competition. He retired after eight consecutive years as undefeated in two man forms along with his student, friend, and former World Champion, Garry Dillingham. Mr. Bullard has also earned competitor of the year status in fighting and forms competition.
Mr. Bullard is a graduate of Appalachian State University with a Bachelor of Science Degree in Health and Physical Education. Mr. Bullard served twenty-five years as a public school teacher and coach. He was twice honored as "COACH OF THE YEAR" and was twice nominated for the "OUTSTANDING YOUNG EDUCATOR" award.
Mr. Bullard was recently honored at Brian Pena's Carolina Martial Arts Open in Columbia, SC (2017) by serving as the special guest, as well as receiving a Certificate of Friendship signed by many of the Master's in the area.
Mr. Bullard is very happily married to the former Jacqueline Webb. They have four daughters and three granddaughters and a grandson on the way and reside in Flowery Branch, Georgia where Mr. Bullard has retired.