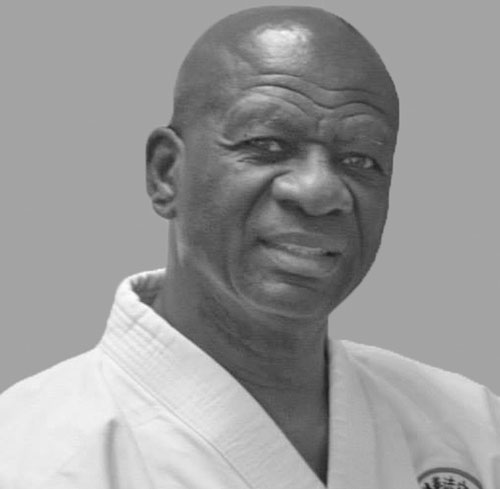 Larry Isaac (NC)
Mr. Isaac's extensive martial arts career has been time tested. For over 35 years, Shihan Isaac's expertise, experience, positive teaching and training methods have dominated the martial arts tournament circuit, both regionally and nationally.
Shihan Isaac is the only enlisted U.S. Marine to ever win a Triple Crown as well as the first and only martial artist/instructor from the Carolinas to be National Triple Crown winner. In fact, he is a six-time National Champion who has been rated in all the major Karate circuits.
Nationally, Mr. Isaac has been ranked No.1 in Kata (forms), ranked No.1 in weapons, and ranked No.2 in fighting in the Senior Divisions. He has won such prestigious events as the Battle of Atlanta and the Garden State Nationals. In 1990 and 1991 he was inducted into the Professional Karate League's (PKL) Hall of Fame.
In 1989, after winning the National Karate Championships in Edison, N.J., Mr. Isaac was inducted into the IAMA organization by Master Gary Alexander (10th degree black belt).
Shihan Larry Isaac currently holds:
Judan (10th degree Black Belt) Okinawa Kenpo-Kobudo Karate
Nana Dan (7th Degree Black Belt) Kenshinkan Shorin Ryu
Shihan License – Kenshinkan Shorin Ryu
Sichi Dan (7th degree Black Belt) Okinawa-Te
Go Dan (5th degree Black Belt) Shorin-ryu Karate Do
Yon Dan (4th degree Black Belt) Budokai Jujitsu
Ni Dan (2nd degree Black Belt) Goshindo Karate Do